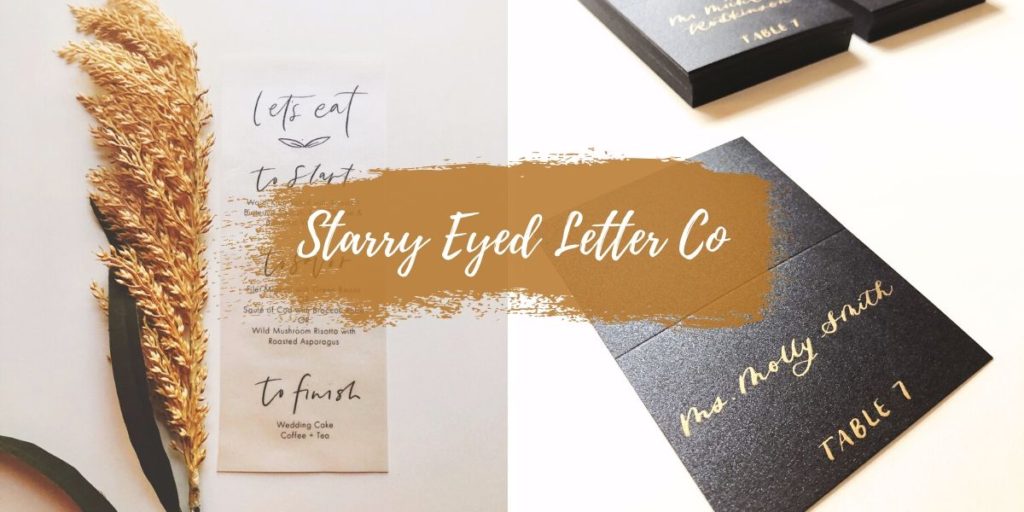 If you're getting married in the Adirondacks and are looking for the BEST wedding vendors to hire for your wedding or elopement, this new interview series will hopefully be super helpful.
As wedding and elopement photographers in the ADKs, we get to work with a bunch of different wedding vendors. Over the next few months, we will be posting a new interview each week highlighting some of our favorites, including wedding planners, florists, hair and makeup artists, dress shops, etc.
First up, is our interview with Starry Eyed Letter Co. – a super talented & artistic calligraphy artist here in upstate New York.
One of our absolute favorite personal touches that you can add to your wedding is handmade, hand-lettered decor, invites, signs, etc. As a matter of fact, we actually have a custom hand-lettered place card (made of stone) sitting on our desk right now that one of our clients gave us at their adventurous elopement last year. It's a super meaningful reminder of their special day!
Whether you're eloping or having a traditional wedding, we definitely recommend hiring a wedding calligrapher to add that special touch to your day, and we're stoked to share this interview with Sara from Starry Eyed Letter Co.
If you are looking for a wedding calligrapher, reach out to her! She has even generously offered our readers a discount (read to the bottom of this post).
---
For any readers who don't know us, we are The Pinckards (Dan and Laura) – wedding and elopement photographers based in a small town (Schroon Lake, NY) in the Adirondack Mountains. Check out this blog post to read more about us.
---
Wedding Vendor Interview: Starry Eyed Letter Co.
"Can you please tell us a little bit about yourself and your calligraphy business?"
Hi! I'm Sara Sandidge and I am a calligrapher, designer and the owner of Starry Eyed Letter Co., a modern calligraphy and lettering studio. I specialize in wedding and event signage, stationery, home decor & custom gifts, and work to bring your vision to life with pieces that will make you feel all starry-eyed.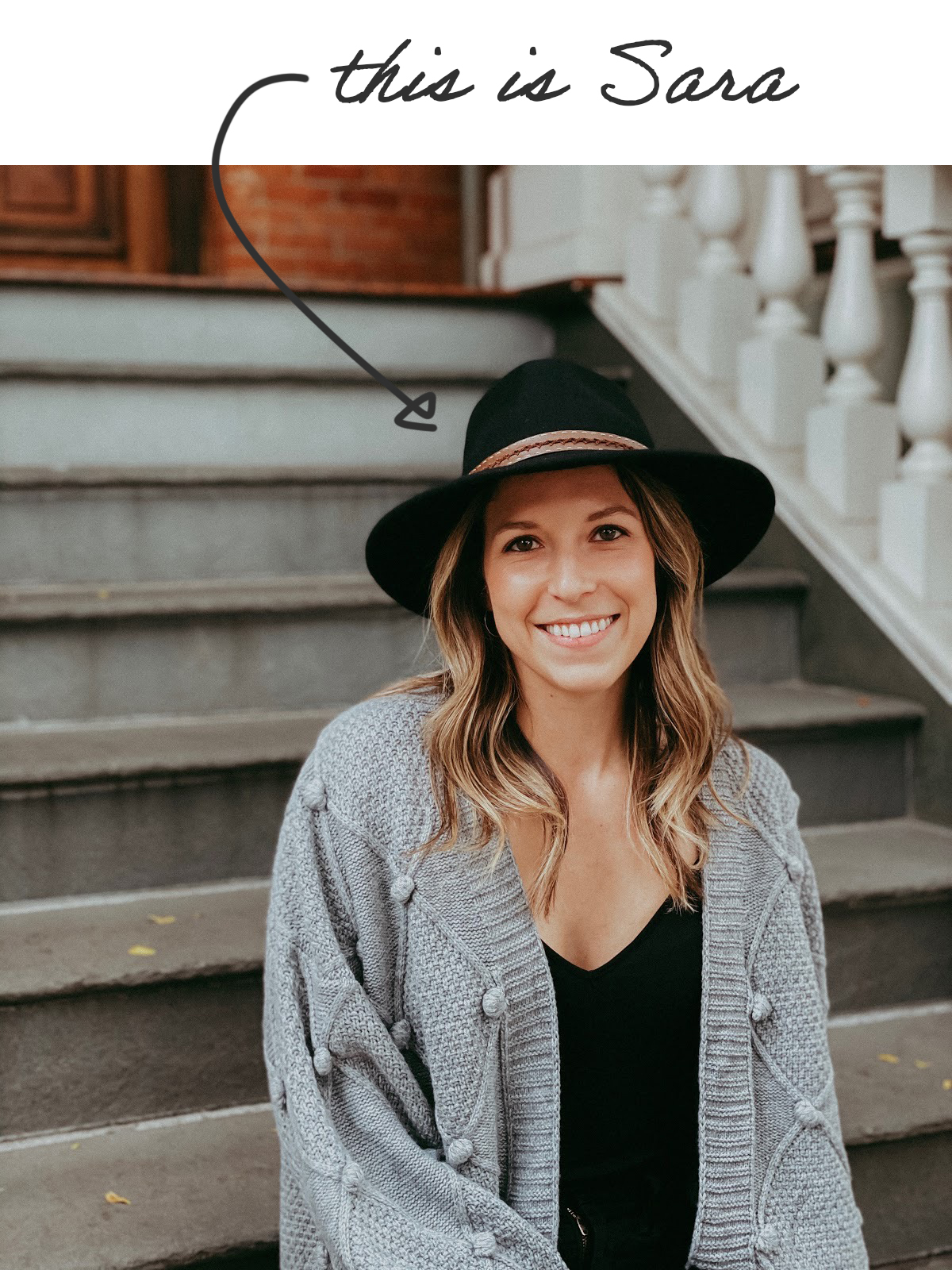 "Where are you located? What areas do you serve?"
Starry Eyed Letter Co. is based in Saratoga Springs NY, serving upstate NY, the capital region and beyond. I love working with clients near and far!
"What is your website?"
"What is the best way for someone to get in touch with you?"
The best way to get in touch is an inquiry form on my website: https://starryeyedletterco.com/contact. Email also works if ever easier: hello@starryeyedletterco.com
"How did you start your calligraphy business and why are you passionate about it?"
In 2017, I was living in NYC and working in an advertising job that required long hours and little creativity. Between that job and the hustle of the city, I needed some form of a relaxing creative outlet. I always thought writing my name over and over in cursive was "normal" but found out it definitely wasn't (I can't be the only one here who did/still does this!)… so that got the gears turning. I decided to learn brush calligraphy as a hobby, and never did I imagine it would turn into a business!
The hectic NYC days are behind me (phew!) and I now live in a small, quaint upstate town that continues to inspire me creatively. The fact that people enjoy my work enough to hire me always makes me smile – I love that I get to help bring someone's vision to life and make their big day a little more special!
"How long have you done calligraphy professionally?"
May 2020 will be my 3-year anniversary of the first wedding I ever did!
"What's your favorite part about your job?"
I love being able to help tell a story in the form of something visually beautiful and aesthetically pleasing. Meeting new clients and building those relationships is so much fun, and I'm constantly blown away by the creative visions that they bring to the table! Being part of a wedding is truly special, and being part of a bigger journey makes me really happy.
I've had clients who hire me for their bridal shower, then decide they'd like some things for their wedding, and a while later I'll hear from them again asking for a sign for their baby shower – it is so special and neat to be a part of their journey from an engaged couple to parents!
"What sets you apart from other calligraphy artists in the area?"
You know when you look at a piece of art and just *exhale* because you feel at peace? A sense of calm & hominess? That is exactly how I want my clients to feel about my work, and how I want their guests to feel at the wedding! I'm inspired by the colors and textures of nature and the feeling I get when I'm outside and in the mountains; I do my best to bring that feeling into my style so it resonates personally with the client.
I try to be thoughtful and intentional with every single project, and love spending time (on the phone or in person when possible) with clients to fully understand their story and vision so I can help bring it to life.
"What advice would you give to a bride looking for custom signs, decor, etc.?"
While trying to find a calligrapher/designer whose general style/aesthetic is aligned with your wedding vision might be ideal, don't completely discount them if you don't see what you want on their Instagram feed or website! While it's great to reference my past work, I love when brides (and grooms!) bring new ideas to the table as well. It never hurts to ask if something can be done! As an artist, I really enjoy new projects and "challenges".
"Do you have a favorite style of wedding to provide your services for?"
I honestly love all styles! To me, it's more about helping to tell the story than fitting into a certain mold of a specific wedding style. I think the client/vendor relationship is crucial and love being able to create pieces for all different types of weddings.
"Can you tell us a little bit about your pricing and what goes into that?"
I currently offer my services as a la carte, meaning clients can pick and choose what they'd like to have. I've put a lot of thought into my pricing, with the hope of striking a balance between how long the project takes me while keeping the client's budgets in mind.
I think it's important for clients to understand how much thought and time really is put into doing calligraphy & lettering by hand! Each place card, welcome sign and seating chart is one-of-a-kind and with that comes a lot of planning. I've been reminded that math is *not* my forte when I am figuring out how many names can fit per inch on an acrylic seating chart (gotta stay humble, ya know)… and that is why I'm a creative!
This art goes beyond just physically writing names, and I am grateful that so many clients fully understand and appreciate my time as it is reflected in the cost of projects. I am working on signage packages as well, so stay tuned for that. I'm always happy to chat through options at different price points to accommodate as much as possible!
"Is there anything else you'd like to add?"
I know it is an uncertain and difficult time right now, and I want to help with couples' needs as best as I can — I am and will be there for you (*cue the Friends' theme song*). I'm currently offering 10% off entire orders to The Pinckards' readers/clients when you book my services by the end of July 2020, for your 2020/2021 wedding. You can reference this offer in the inquiry form on my website or via email and I'm happy to provide further details!
A couple photos that we took of Sara's work: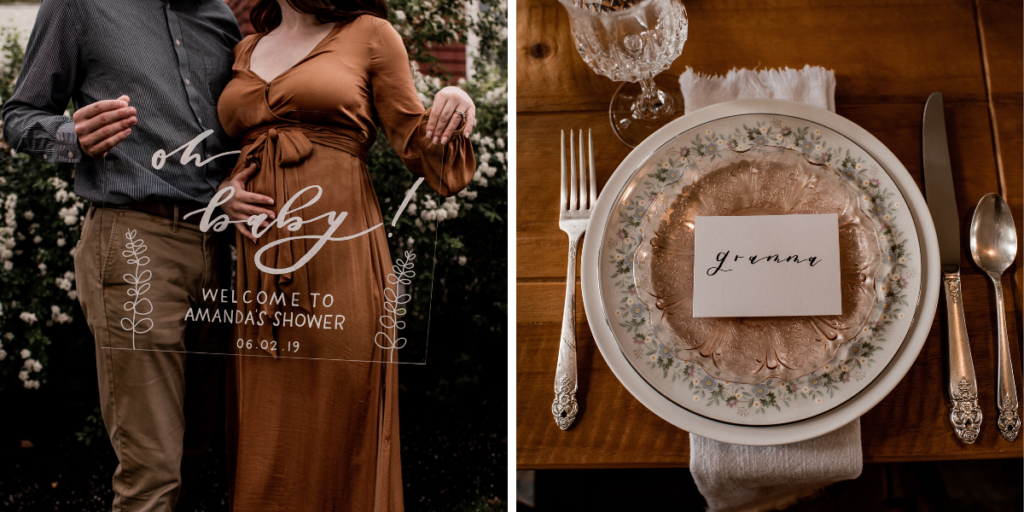 Follow Starry Eyed Letter Co. on social media:
www.instagram.com/starryeyedletterco
www.facebook.com/starryeyedletterco www.pinterest.com/starryeyedletterco
www.pinterest.com/starryeyedletterco
---
If you're getting married in the Adirondacks (or anywhere else!) and are looking for a wedding / elopement photographer, we would love to chat with you! Below are a few of our photos, and you can see more of our work on Instagram (@thepinckards). Click here to chat with us about your wedding!