Affordable Elopement Packages in upstate NY
Inexpensive elopement packages in the Adirondacks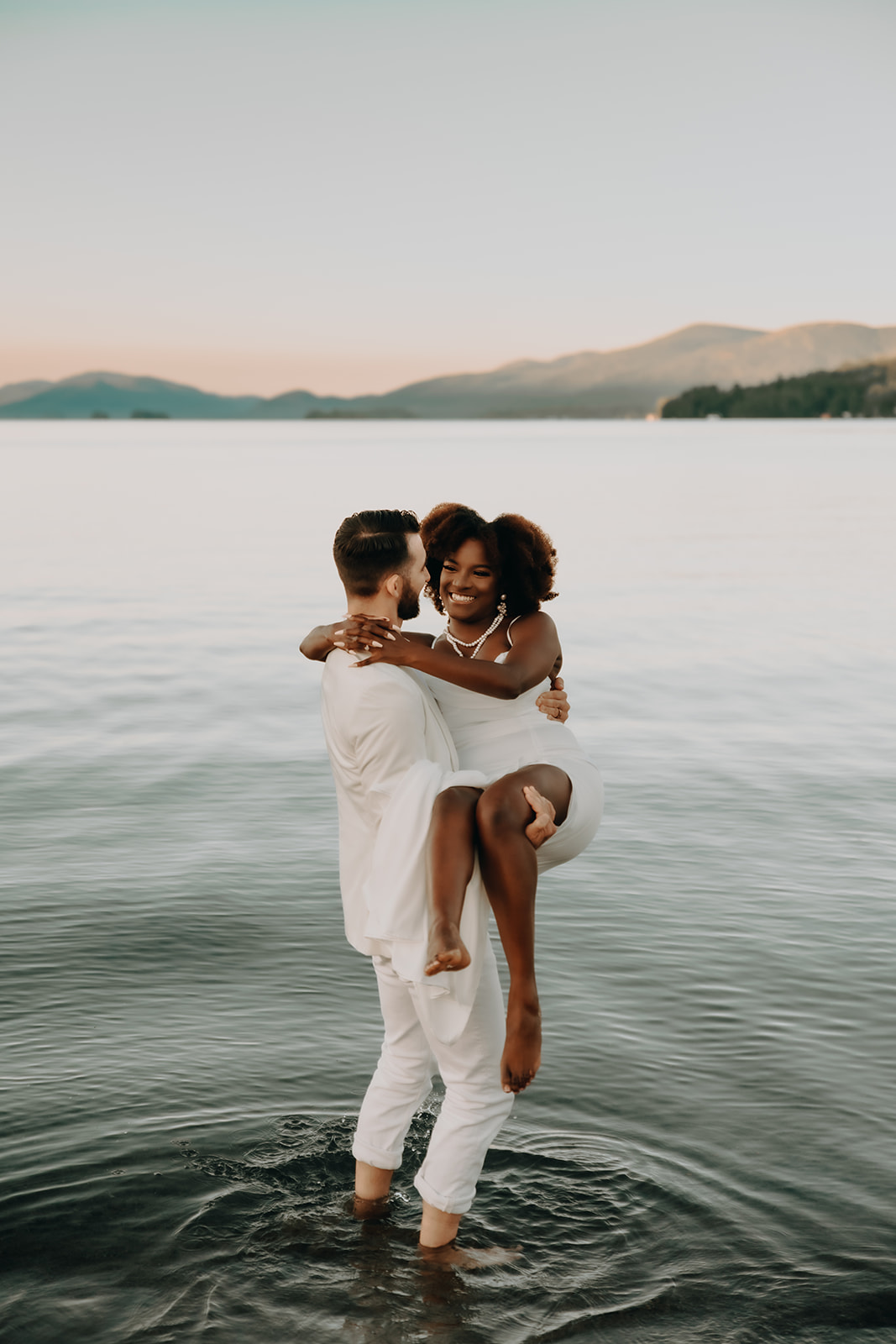 Want to elope to save money, while still getting photos with a scenic backdrop? We're now offering budget-friendly, affordable elopement packages in upstate NY to make stress-free, beautiful elopements even more accessible!
Most of our elopements range from $3,500 – 10,000, but this package is only $1,500 and includes officiating, photography, and the witness signatures necessary to legalize your marriage.
What does our Affordable Elopement Package look like?
A ~10 minute wedding ceremony, conducted by one of our ordained officiants. Your elopement ceremony will include some words about the significance of marriage, an exchange of rings, and vows to each other.
Approximately 20 minutes of photography after your ceremony, and you'll receive high-resolution files that are edited in a manner consistent with our portfolio.
The Affordable Elopement Package is available in Lake George, NY, where we'll perform your ceremony and take photos with a waterfront backdrop.
You will receive elopement planning resources, including checklists, how-to articles, and our suggestions from years of experience in the wedding / elopement industry.
A Stress-Free Elopement Package
Our goal as Adirondack Elopement Pros is to make your elopement a stress-free experience that you will remember forever. It's your wedding day, and it should be one of the best days of your life. Money shouldn't be a burden that gets in the way of that.
Traditional weddings can cost ten's of thousands of dollars (did you know that the average wedding costs over $44k?!). Eloping with us can save you ten's of thousands of dollars, allowing you to avoid debt and set up a stronger foundation for your life as a married couple.
Still trying to decide if eloping is right for you? Here are 7 reasons you should consider it.
Affordable Elopements - Lake George, NY