Want a stress-free elopement experience in the Adirondacks?
All-Inclusive Adirondack Elopement Packages
WE'LL HELP YOU ELOPE IN THE ADKs (Lake George to Lake Placid) and take care of everything so you don't have to
Only 10 available per year
You can have a wedding day that is meaningful & intimate
Without the stress of planning your elopement
Your elopement should be one of the BEST days of your life...
just read what carolyn said about her elopement:
Working with The Pinckards was the best decision we've made in our lives to date!
Everything was a smooth process from the booking, planning, to the execution the day of! The Pinckards and their assistant made our dream elopement come true. The communication was always prompt, professional, and comforting. They even made the time to talk us through what the day would look like which prepared us for our day–and they also came fully prepared the day of with things we didn't even think of!
I would absolutely do it again and have already recommended them to all of my friends who are getting married! The comfort, professionalism, and artistic vision they offer make them worth the trip up from the city!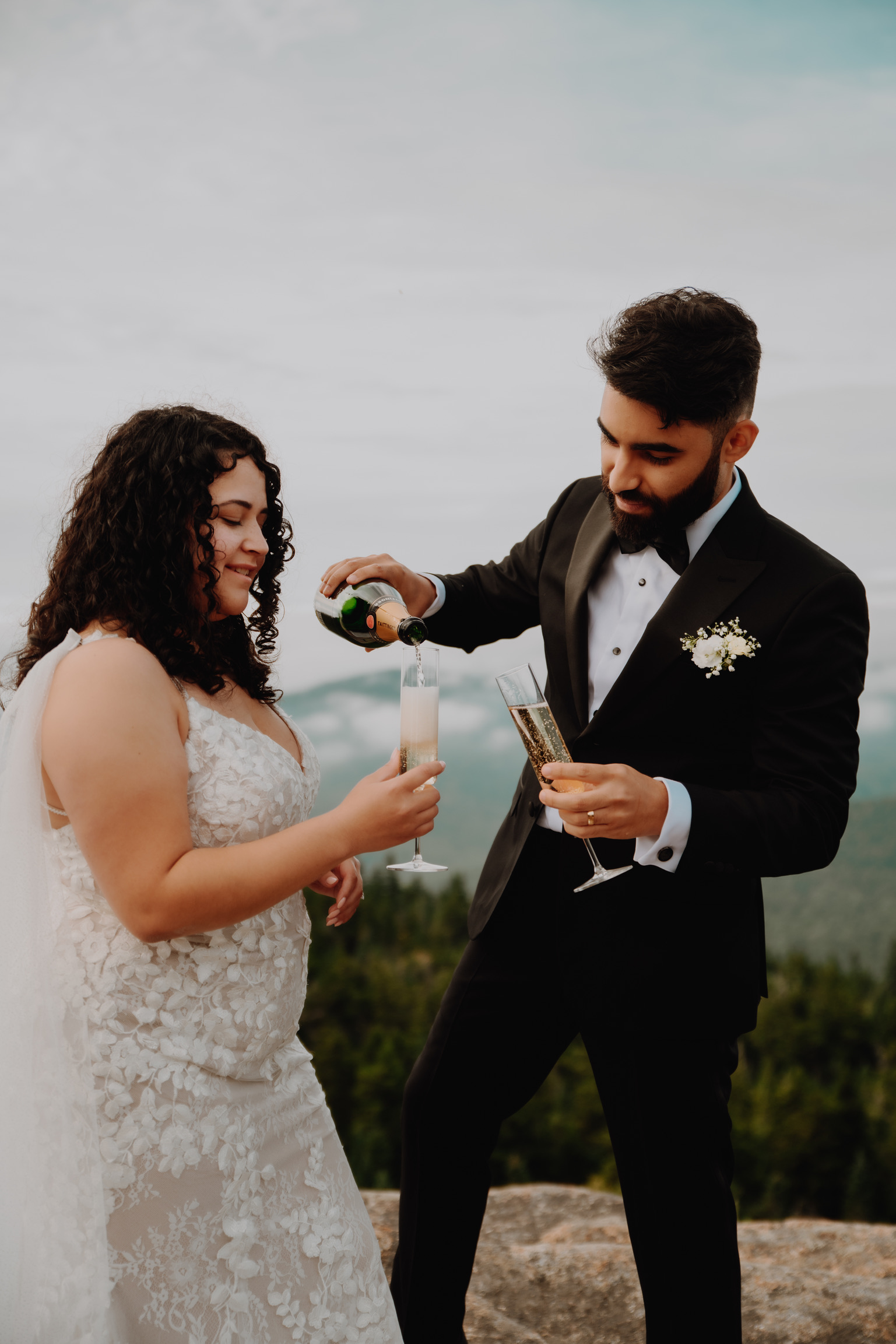 So what does the all-inclusive Adirondack elopement package look like?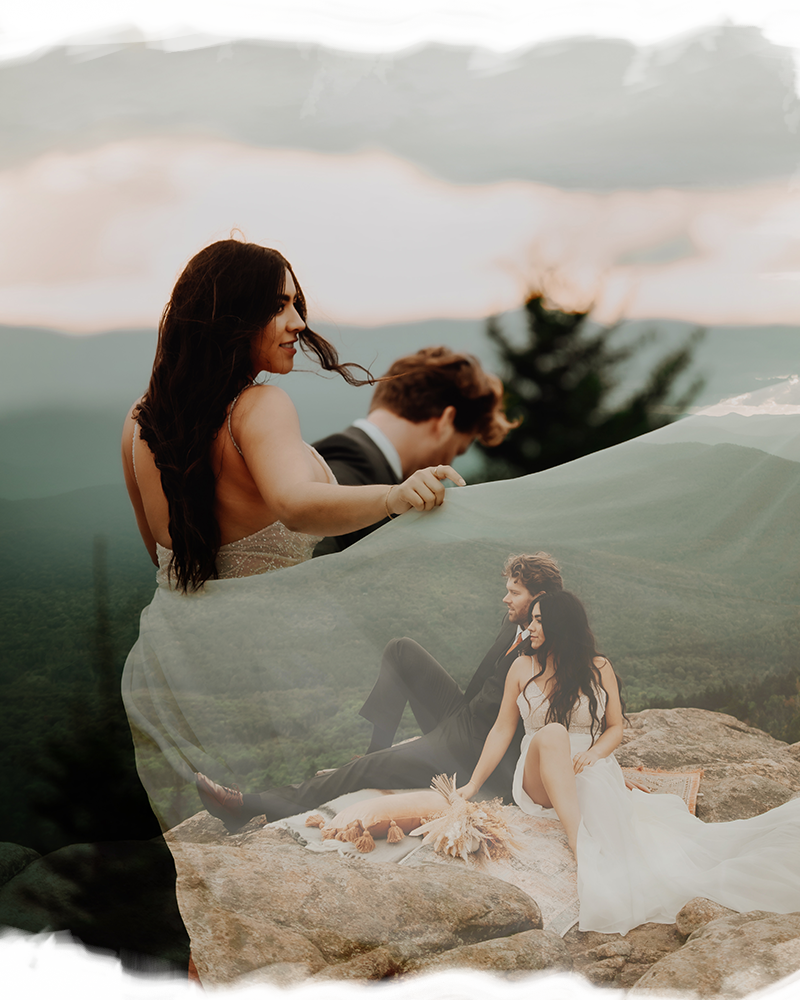 Want to elope in the ADKs without the stress of planning? Our goal with this ALL-INCLUSIVE Adirondack elopement package is to use our elopement experience to give you a day that you'll cherish for a lifetime.
The Adirondacks are an incredible place to get married. From scenic views that are unparalleled on this side of the country to the mountain-town vibes that make people visit year after year, there's no shortage of reasons to choose the ADKs as your elopement destination. Our all-inclusive Premium Elopement Package is available in Lake Placid, Lake George, and the surrounding areas in upstate NY.
The package includes:
Elopement Photography to document your special day 
An Elopement Ceremony that is far more meaningful than signing papers at a courthouse
Professional Celebrant to officiate your Elopement Ceremony + sign your marriage license
Bouquet and boutonniere, handcrafted by Adirondack Boho Co.
Includes up to ten guests to the ceremony

A complimentary bottle of champagne

Reservation at one of our favorite local restaurants, like Jimmy's 21 in Lake Placid, NY or Morgan & Co in Glens Falls, NY

A list of local Adirondack businesses (e.g. hair stylist, makeup artist, nail salon) that are available for your elopement
Investment: most couples invest between $8,000 – 10,000 in the All-Inclusive Adirondack Elopement Package
A Stress-Free Elopement Package
Our goal as Adirondack Elopement Guides is to make your elopement a stress-free experience that you will remember forever. It's your wedding day, and it should be one of the best days of your life.
By offering this all-inclusive Adirondack Elopement Package, our goal is to make eloping even easier. You can travel to the Adirondacks, enjoy the incredible hospitality of one of the many high-end lodging options in the Lake Placid, NY or Lake George, NY areas, enjoy the beautiful scenery of the ADKs, and avoid the stress of planning a complicated wedding day.
Plus, you'll save money by forgoing a full-blown wedding.
Traditional weddings can cost ten's of thousands of dollars (did you know that the average wedding costs $44k?!). Eloping in the Adirondacks will cost significantly less, allowing you to save money, avoid debt, and set up a stronger foundation for your life as a married couple.
Still trying to decide if eloping is right for you? Here are 7 reasons you should consider it.
The All-Inclusive Adirondack Elopement Package cost depends on a few factors, but most couples invest $8,000-10,000
And if you're still not convinced...
Here are some of our Adirondack Elopement Photos: