Let's start planning your perfect day together
We'll start off with a free, zero-commitment consultation call
Let's do a free consultation call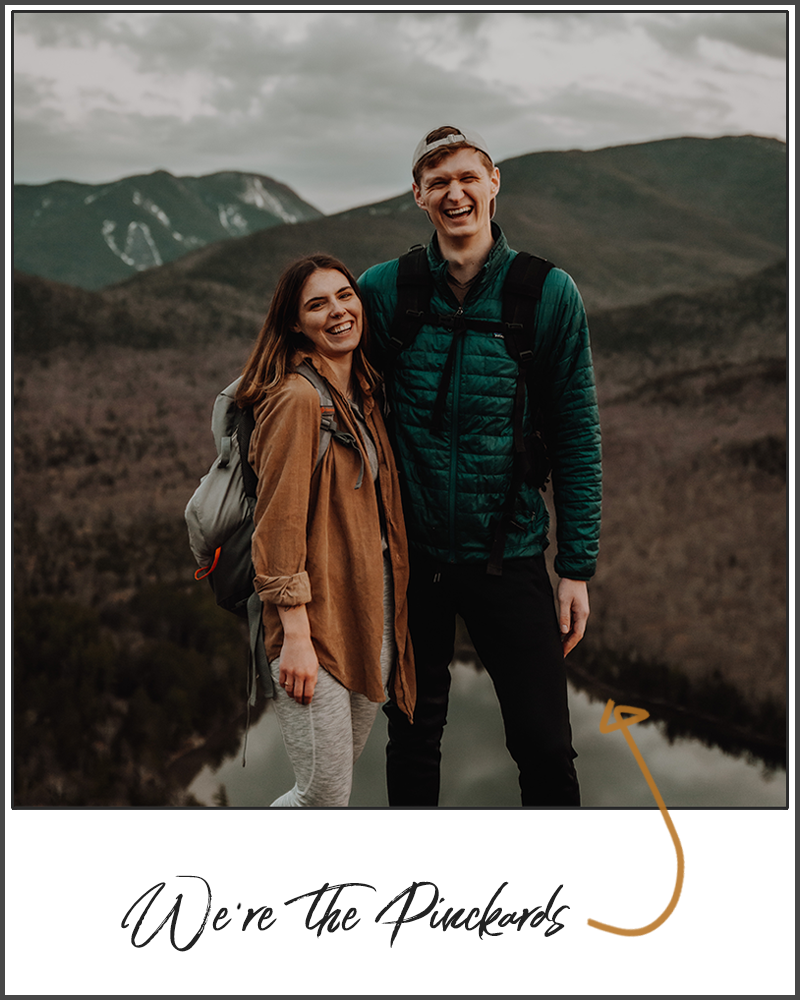 We're The Pinckards –  adventurous elopement photographers in the Adirondacks of upstate New York.
Our names our Dan and Laura, and we're just a couple of adventurous souls who LOVE the outdoors and are obsessed with capturing authentic, intimate moments of couples who are madly in love.
We are based in Queensbury, NY (right in between Lake George and Glens Falls) in the Adirondack Mountains – but we travel everywhere for adventurous elopements and destination weddings. Our primary specialty is super small weddings and elopements, but we also photograph larger weddings on a more limited basis.
In addition to elopement photography, we also do videography, and Dan is an ordained officiant to solemnize marriages for our clients (which is especially helpful if you're eloping on a mountain in the Adirondacks).
Request a consultation if you want more info about our wedding and elopement packages!