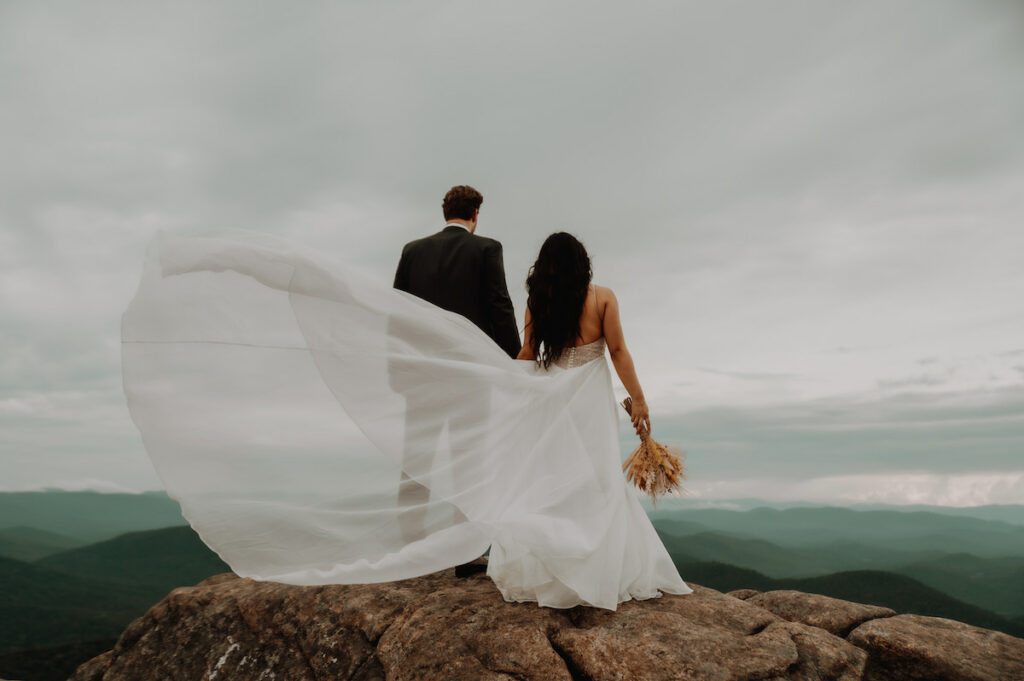 One of the most liberating aspects of elopements is that you are in complete control over your guest list. You don't have to fill a venue or debate over inviting that side of the family you barely talk to. You can elope with your parents, your friend, even your dog. It's all up to you. That being said, it can often be difficult to tell family and friends you're eloping if your plan does not include them.
---
How your family may react when you tell them you're eloping
It's nerve wracking to imagine how your family and friends may react when you tell them that you're planning to elope. Thankfully, we've heard from a lot of couples over the years and have narrowed it down to three main reactions. Familiarizing yourself with how your loved ones might react can help you to be prepared!
Reaction #1: Excited and supportive!
The first (and most ideal) reaction your loved ones can have is to be excited for you and supportive! As eloping becomes more and more popular (and the pandemic prevents so many weddings), people are becoming much more accepting of elopements. This is great news to us because, as you know, your wedding is your decision! Your day should be exactly how you imagine it. We're so happy when our clients tell us that the most important people in their life were supportive of their elopement dreams from day 1.
Reaction #2: Disappointed, but supportive.
We've noticed that this reaction tends to be the most common. It's a mix of excitement and disappointment. Your loved ones are so excited for you to pursue your dream wedding day, but are sad that they won't be apart of it! Your friends and family who react this way tend to be hesitant at first, but eventually accept your decision to elope (and maybe even get excited about it, too).
Reaction #3: Disappointed and not supportive.
The last category includes those people that are both disappointed and not supportive of your decision to elope. It's hard to hear our clients and friends talk about their loved ones who don't support their dream of eloping. Although we don't see this reaction too often, it does happen and it's helpful to be prepared for it. If you suspect that someone may react this way to your news, go into it remembering that this is one of the most important days in your life (not theirs)! If you and your partner have decided to elope, don't let nay sayers sway you away from what you truly want.
---
How to tell your family members that you're eloping
Tip #1: Tell them face to face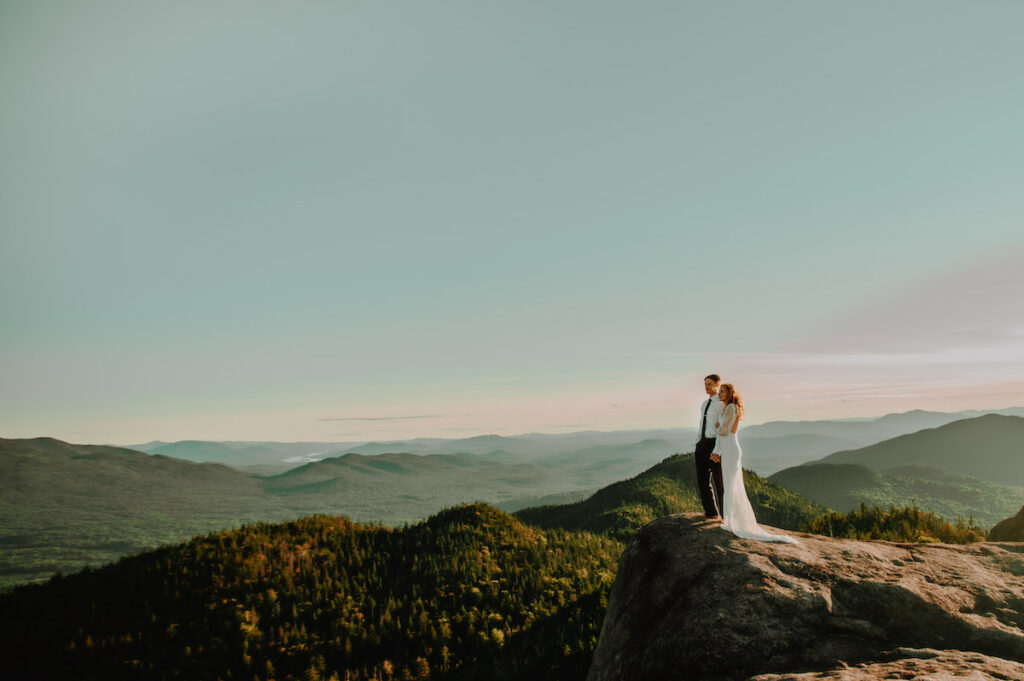 Just like with any big news, you shouldn't do it over text if you can help it. As much as you can, tell the most important people in your life in person to make the news go over easier. If this isn't an option for you, try using FaceTime or Zoom to have the conversation with those closest to you. Try to put yourself in their shoes! You probably wouldn't want to find out that you couldn't be a part of one of the most important days in your closest friends life over text…or even worse, through a social media post.
Tip #2: Give it time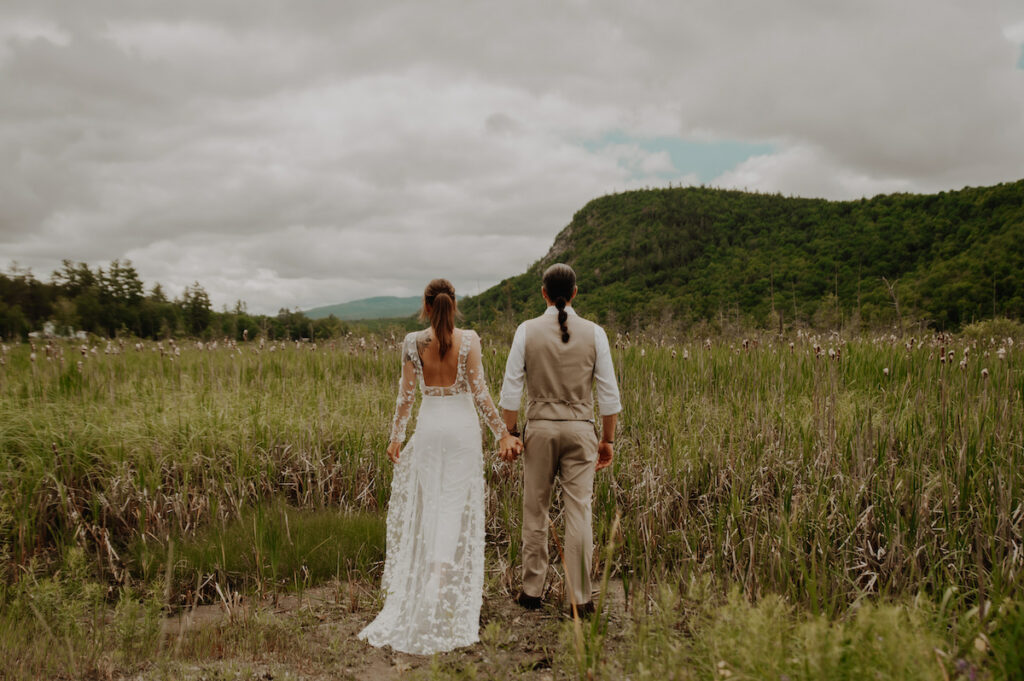 As tempting as it is to procrastinate until the last minute, it's always better to give people time to process. As soon as you finish making a plan for your elopement, start dispersing the news. This way, if your loved ones initially have a negative reaction, you can give them time to come around before your big day.
Tip #3: Write out what you'll say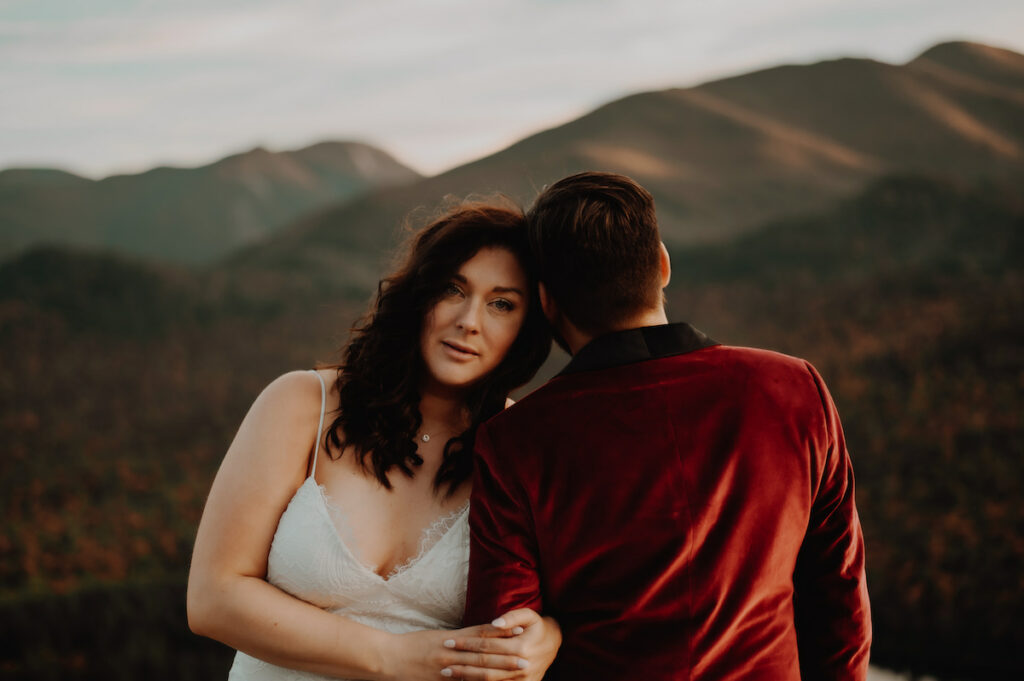 Telling your friends and family that you're eloping may be especially difficult if you're a people-pleasing person. If you anticipate yourself wavering in the moment, try writing out how you want to tell your family beforehand. This will make it easier for you to stand your ground and avoid sacrificing what you want.
Tip #4: Explain your "why"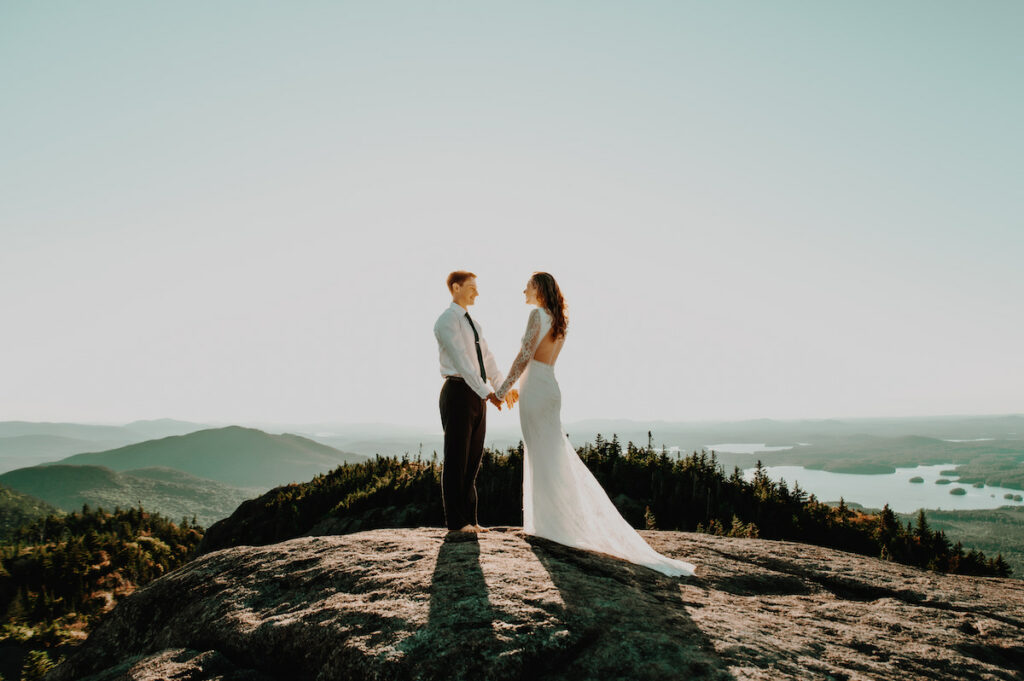 Let your family know the reason(s) you want to elope in the first place. Why is eloping important to you? Why is it the right decision? Show your family the beauty of eloping–the same beauty that drew you to it. When you first tell your family that you're eloping, they may not be fully on board, but at least they may be able to wrap their mind around why you chose it.
Tip #5: Prepare for the worst, but hope for the best!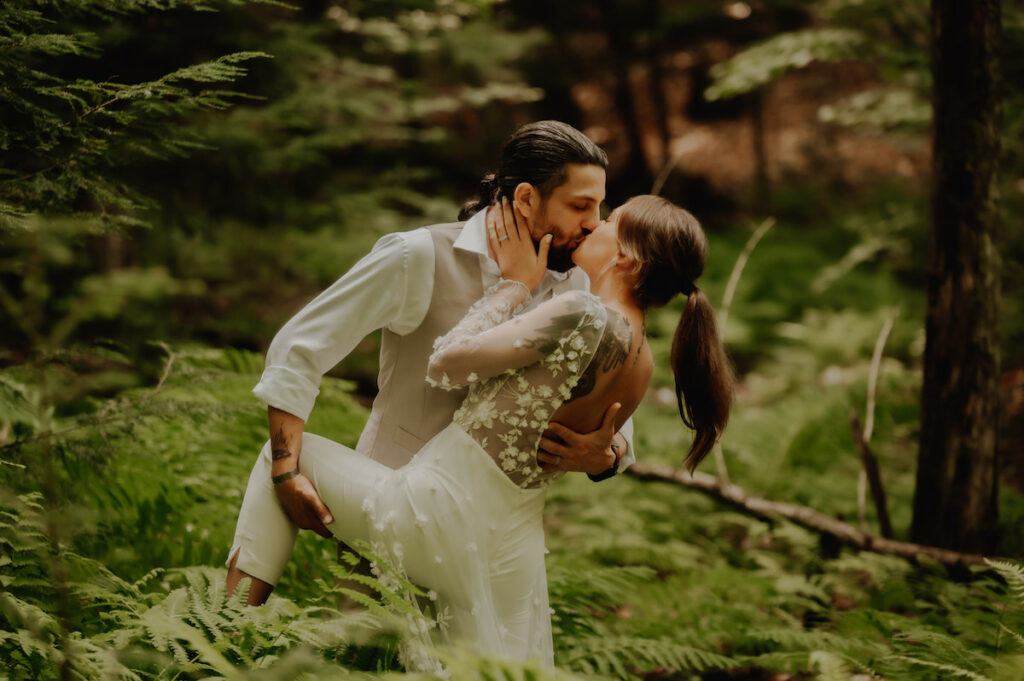 So far, we've essentially covered preparing for the worst. That's because the unfortunate reality is that some people have a negative experience sharing that they will be eloping with their family! That being said, you may have a positive one! Expect the best from your family and friends when you tell them your news.
As a bonafide people-pleaser who was terrified of telling her family that she was eloping, I can tell you that at the end of the day, the people who love you will understand. They may be disappointed at first, but don't worry, they'll come around.
Tip #6: Offer other ways they can be involved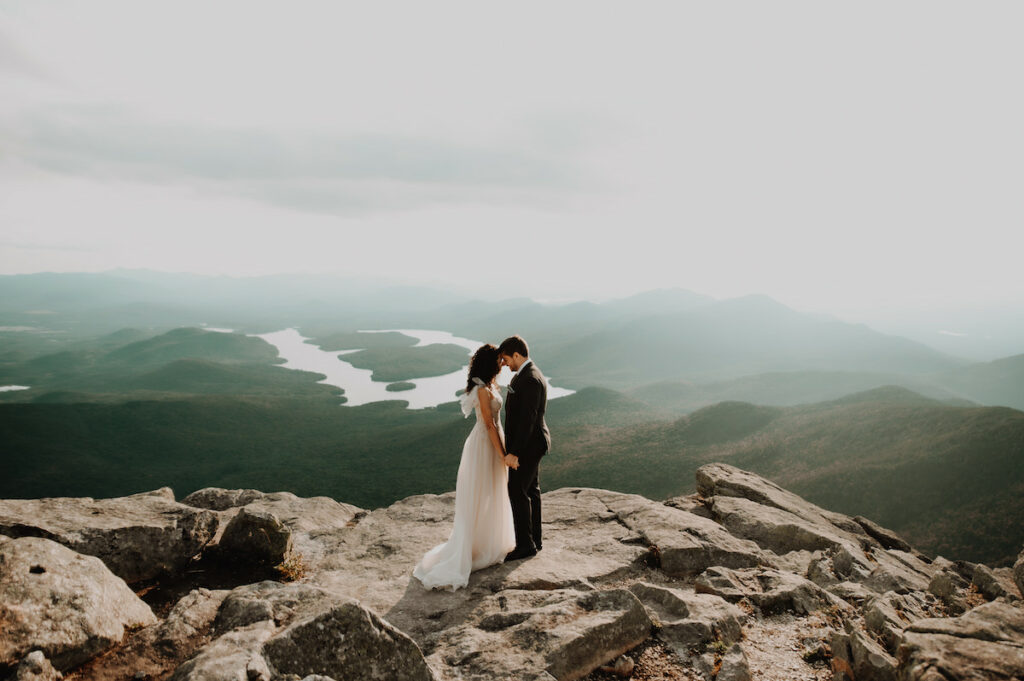 There are so many ways to involve your friends and family in your elopement without them actually being there. For example, one of our clients had their parents write letters to read at their elopement. You can livestream your ceremony and have a reception at a later date. (Try using the Lovecast app that allows you to livestream your wedding!) The possibilities are truly endless. Stress the positive when speaking with your loved ones.
Tip #7: Capture your ceremony in video
Although a picture is worth a thousand words, a video can transport your loved ones, making them feel as though they were right there with you on your special day. Whether your video is professional or not, it can mean the world to your family and friends.
In fact, my husband and I asked Dan + Laura to capture cinematic highlights of our Colorado elopement. We threw a party the week after we returned from our honeymoon to watch it with all of our loved ones! It was so special to share our day with them.
Bonus: If you want to read more about our elopement, check out our experience with The Pinckards here!
---
Need more tips on how to tell your loved ones you're eloping? Check out our podcast episode about it here!