Adirondack Elopement Packages
All-Inclusive Adirondack Elopement Packages
WE'LL HELP YOU ELOPE IN THE ADKS (in partnership with the Lake Placid Stagecoach Inn)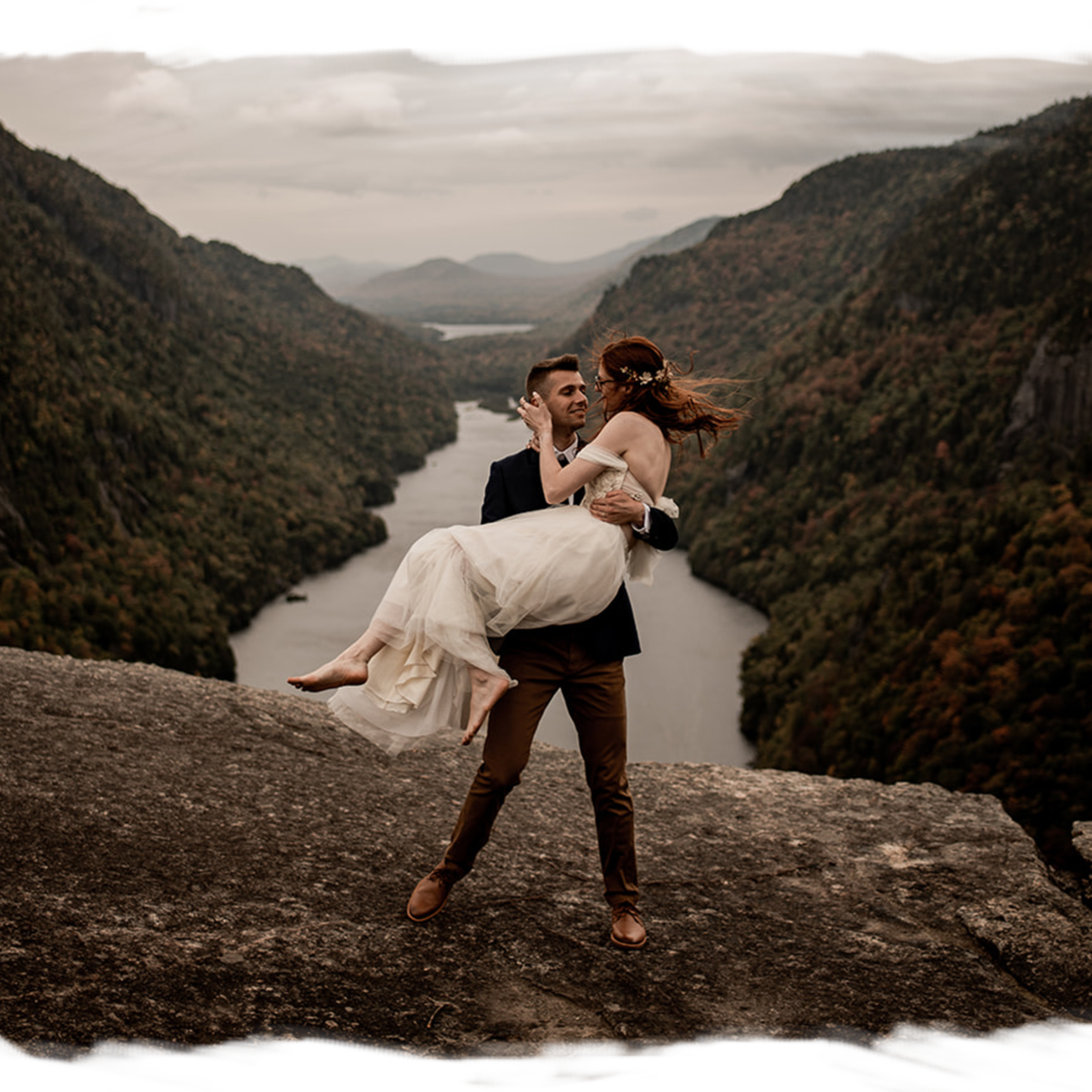 Want to elope in the ADKs? We've officially partnered with The Lake Placid Stagecoach Inn to offer ALL-INCLUSIVE Adirondack elopement packages in Lake Placid, NY.
The Stagecoach Inn is an amazing place to get eloped in the Adirondacks. Their hospitality, food and drinks, and dreamy ADK vibes make it an incredible experience every time, and they are the best hosts for adventurous elopements.
Our all-inclusive Premium Elopement Package includes:
Elopement Photography to document your special day, including 100+ photos of your elopement and personal use rights to those photos

An Elopement Ceremony hosted at the Inn or another location in the Adirondacks

Celebrant to officiate your Elopement Ceremony + sign your marriage license

Bouquet and boutonniere

Includes up to four guests to the ceremony

Bottle of sparkling wine

Happy Hour with a complimentary glass of wine or beer 

Chef prepared breakfast served each morning of your stay

A list of preferred local businesses (e.g. hair/makeup artist, restaurants)
A Stress-Free Elopement Package
Our goal as Adirondack Elopement Guides is to make your elopement a stress-free experience that you will remember forever. It's your wedding day, and it should be one of the best days of your life.
By offering this all-inclusive Adirondack Elopement Package with the Lake Placid Stagecoach Inn, we are able to make eloping even easier. You can travel to the Adirondacks, enjoy the Inn's incredible hospitality, hike a bunch of mountains, and avoid the stress of planning a complicated wedding day.
Plus, you'll save money.
Traditional weddings can cost ten's of thousands of dollars (did you know that the average wedding costs $44k?!). Eloping in the Adirondacks with us and the Inn will cost a fraction of that, allowing you to save money, avoid debt, and set up a stronger foundation for your life as a married couple.
Still trying to decide if eloping is right for you? Here are 7 reasons you should consider it.
Adirondack Elopement Photos