Kristen + Ryan reached out to us to shoot their elopement on Whiteface Mountain, and for in-home engagement pictures in Lake Placid, NY. When we received their inquiry, we were SO excited because we absolutely love shooting on Whiteface.
We met up with them in Lake Placid a few months before their wedding to take their engagement photos in the cutest Airbnb and got to know them a little better before their big day.
Lake Placid Airbnb Engagement Photos
Getting Ready & Detail Photos at the Airbnb In Wilmington, NY
A few months later, their wedding day arrived! We drove to Wilmington, NY to the cutest (dog friendly) chalet Airbnb that they rented to get ready in and have their wedding reception at.
When we got there, we took detail photos of her wedding dress, the bouquet (which she MADE), and the most adorable DIY wedding reception setup with a modern Adirondack vibe.
The First Look on Whiteface Mountain
Everyone got ready at the Airbnb, and then Kristen drove separately from Ryan so he didn't see her in the wedding dress. They had decided that they wanted to do a first look on Whiteface's summit before their ceremony, and it was SO fun to capture Ryan's sweet reaction when he saw his beautiful bride.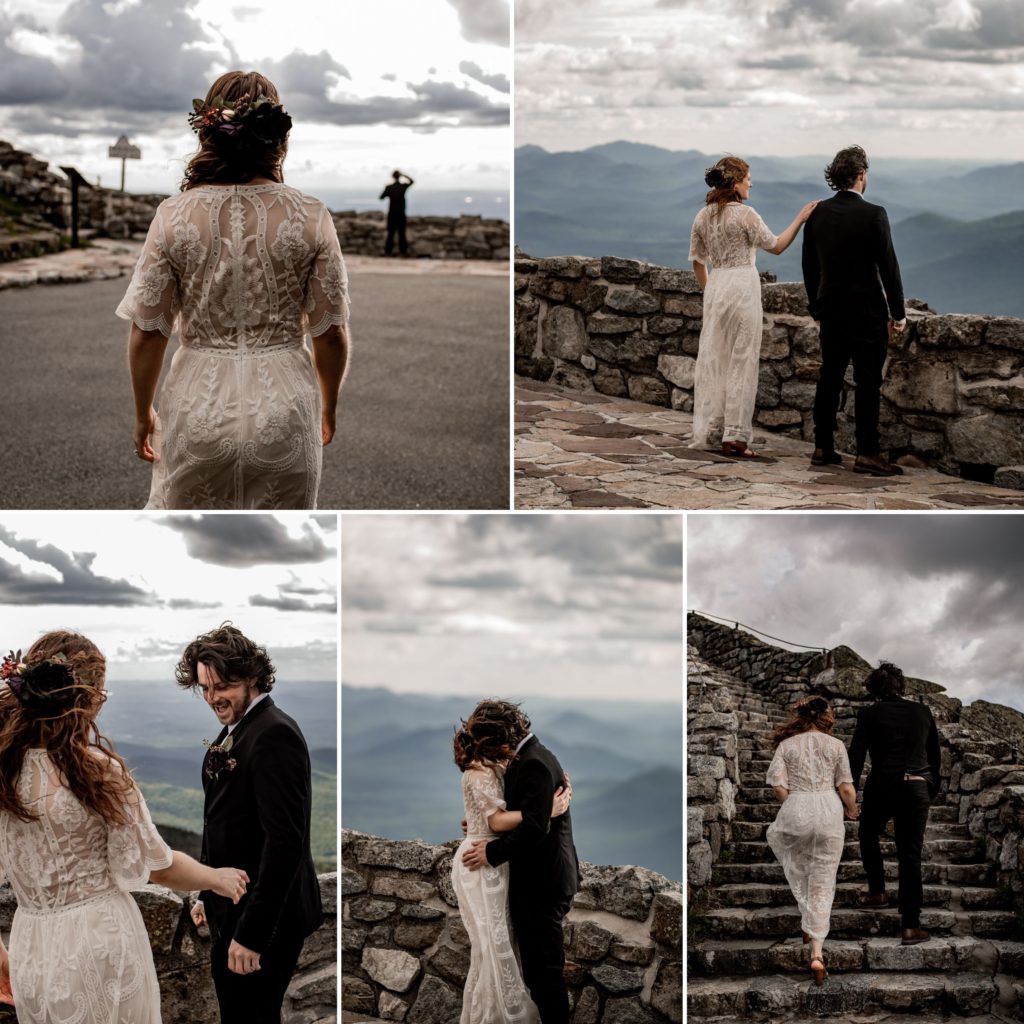 Elopement Ceremony on the Whiteface Mountain Summit
Kristen and Ryan eloped on the summit of Whiteface Mountain with their immediate family and just a couple of their closest friends. They had Ryan's best friend marry them, which made their ceremony so much more special and personal. Their grandparents and two young sons were able to be at their elopement (despite it being on top of a mountain), because you can actually drive up Whiteface on the Veterans' Memorial Highway for a small fee and then take an elevator (provided that it's not out of order) to the summit.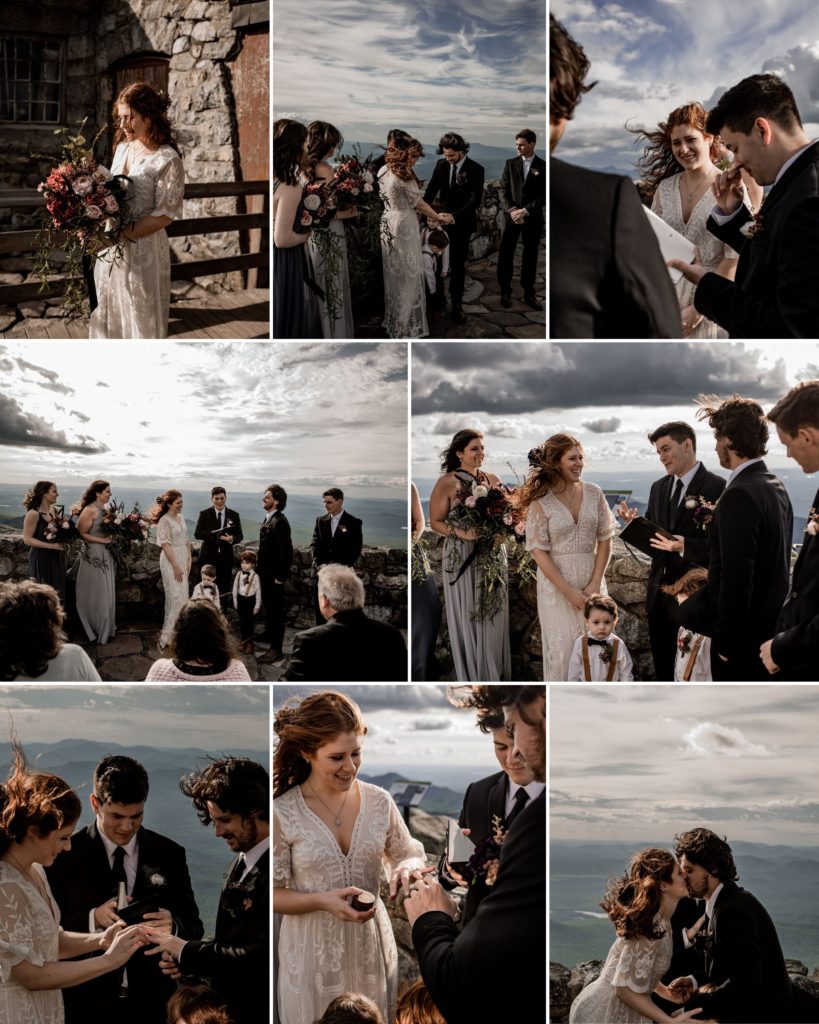 Summit Elopement Portraits
After the ceremony, we took Kristen and Ryan's wedding portraits. We took them to some of our favorite spots on the summit, and the views were breathtaking. We couldn't have asked for better weather that day! The visibility was perfect, and the wind in Kristen's hair added some amazing movement to the photos.
As elopement photographers in the Adirondacks, it can be hard to predict the weather. We ALWAYS make the best of it (sometimes the worst weather can result in the best pictures), but this elopement on Whiteface couldn't have gone better.
Wilmington Airbnb Wedding Reception
After the portraits, we headed back to the Airbnb in Wilmington for their wedding reception. They read their love notes that they wrote each other and then had their first dance at dusk under string lights (their sons also decided to join in). Kristen & Ryan invited us to join them for dinner (they even made us DIY place cards), and their friends and family gave speeches as everyone ate and enjoyed each others company. They ended their celebration by cutting their amazing wedding cake.
Some people think "elopements" mean just signing papers and going home, but that's not necessarily true! Many of our ADK elopements are just like traditional weddings – just much, much smaller.
If you or someone you know is looking to get married or elope on Whiteface Mountain in the Adirondack Mountains, please feel free to contact us! We are a husband + wife elopement photography team based in the ADKs, and we can be your photographers, officiant, and witnesses. Read more about us here.