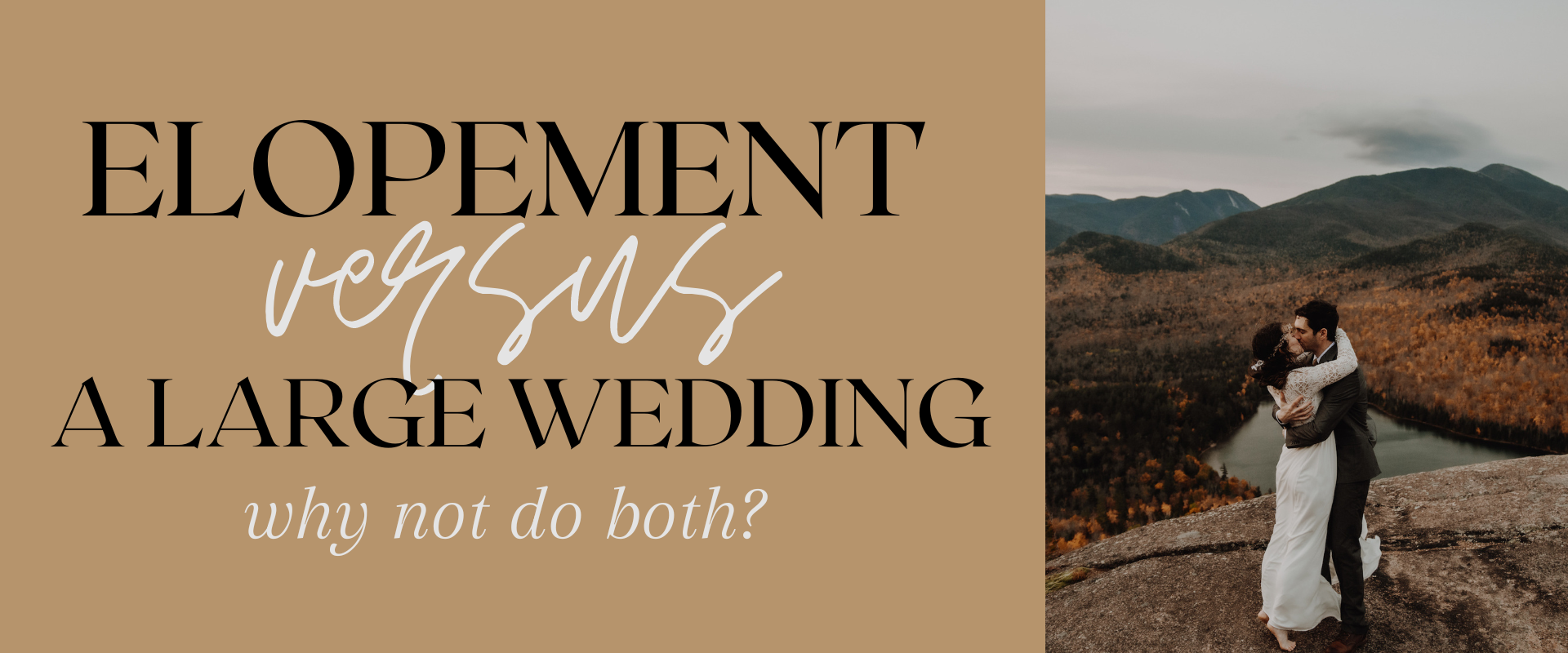 A guest post by Associate Photographer, Sarah Short
If you're torn between eloping and having a big wedding, you've come to the right place. We want to share the story of one of our amazing clients, Kristi + Matt.
Kristi + Matt contacted us after they got engaged in the fall of 2019. We instantly connected and knew that we would be an incredible fit. Fast forward three years, and we've captured their engagement, elopement and big wedding! 
We asked Kristi how she discovered The Pinckards, and she said "I don't know if the internet had been listening to our conversations or what, but a bunch of wedding and elopement photographers started popping up on my Instagram. I came across Laura and Dan's page and I was like, oh my God, I love their pictures. I liked how moody they were."
Shortly after they got engaged, Kristi reached out to us to ask about capturing their wedding photos! We met up with them in a cozy coffee shop nestled in Keene Valley, NY and talked about their small wedding scheduled for the fall of 2020.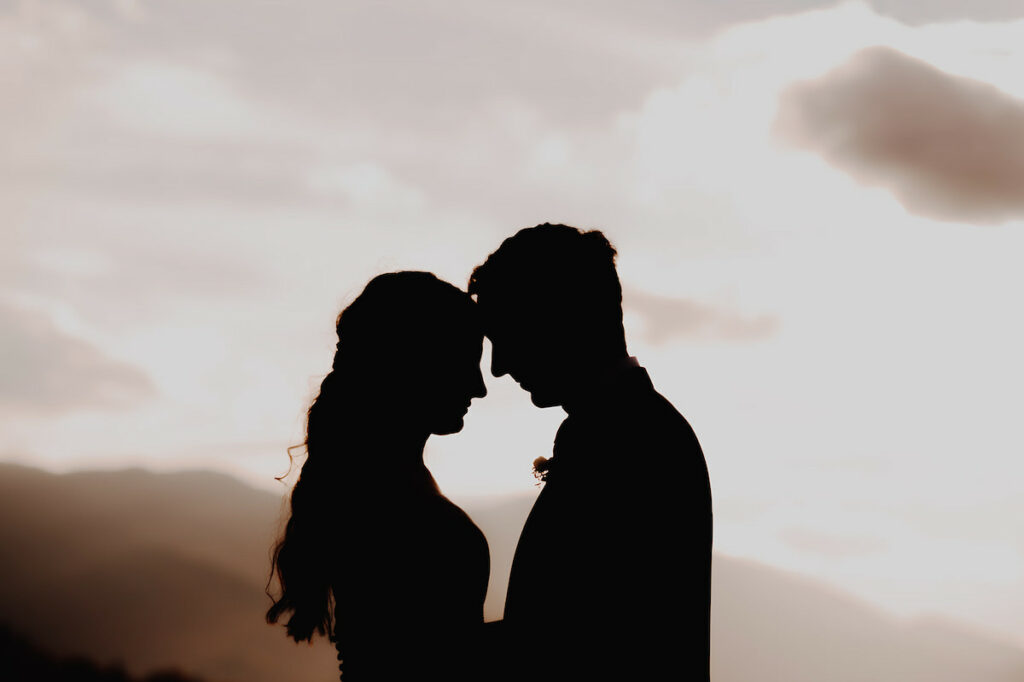 Enter: the COVID-19 pandemic.
We asked Kristi about what was going through their minds when they started to realize how serious the pandemic was. She said, "We knew we didn't want a big wedding. Secretly, I had always wanted to elope anyway–just go on a mountain top and just get married. And then COVID hit. And I was like, oh my God, we can do this." 
Kristi + Matt aren't the first couple who have felt some sense of relief by the pandemic giving them an "excuse" to elope! Many couples already dread the stress of a wedding and dream of eloping, but know that (under usual circumstances) their friends + family will be upset.
(For more on this topic, check out our blog post, "Is It Selfish To Elope?")
That said, they still wanted to celebrate their marriage with their family and friends. They decided to elope but also plan a larger wedding for the following year! 
Fast forward to October 13, 2020, the day of Kristi + Matt's elopement.
We met at the trailhead of Mount Jo and started hiking before sunrise. After just over a mile and 700 feet of elevation gain, we made it to the summit just as the sun began to peak over the mountains.
As Kristi's dress and hair flowed in the wind, they began reading their vows to each other, and we captured all of the emotion of the moment.
When asked how she felt, Kristi said, "It was relaxed and everything that we had hoped it would be. [The Pinckards] made us feel very comfortable."  
A year later, they had their traditional wedding
Almost exactly one year later, on October 14, 2021, Kristi + Matt had their larger wedding with around 50 guests. It was a beautiful celebration of the journey that they traversed to get to that day.
Their day included everything a traditional wedding typically entails:
A bridal party
Getting ready photos
A first look
First dances
Toasts
Cake Cutting
Kristi and Matt told us that doing both a private mountaintop elopement AND a traditional wedding was perfect for them. They got the best of both worlds, and we truly felt honored to capture three huge milestones in their lives.
If you and your partner are interested in eloping, having an intimate wedding, or something in between…schedule a time to chat with us!